Click here to contact us
Our vision is a world free of MND
Motor Neurone Disease Association
◊
North and East Hertfordshire Branch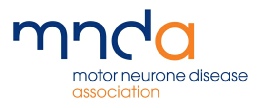 Site last updated 27/11/2022 25/11/2016/2016
Welcome to the website of the North and East Hertfordshire Branch of the Motor Neurone Disease Association (MNDA). Our aim is to serve all those in the area who are affected by MND, including people with MND, their families, carers and friends.
We also hope this web site will be useful for local healthcare professionals.
We are a local Branch of the MND Association National Charity, whose National Office is based in Northampton.
We are pleased that you have visited our web site and hope that you may wish to get involved with our Branch. If you wish to contact us, please click on the button at the top of this page. If you would like to donate please click the button below.
Just been diagnosed?
What is Motor Neurone Disease
National Office Information
Motor Neurone Disease Association
Francis Crick House, 6 Summerhouse Road, Moulton Park, Northampton, NN3 6BJ
 01604250505 Email: enquiries@mndassociation.org
Registered Charity No. 294345

Useful addresses and contact information
Want to Donate?